Tour along the "Weilberg" Railway
We start our excursion at the car park below Auf dem Scheid station. Visitors are greeted here by one of the information boards that convey the geological features of the Weilberg. The facility for reloading from the railway to truck is also located here. On weekdays, tipper wagons are loaded with the material from the unstable slag heap, which is now gradually disappearing. At weekends, there are unloading presentations here for visitors.
"Kirchweg" station
The simple Kirchweg station - named after a path of the same name from the village Heisterbacherrott to the church down the valley - only has basic facilities. The siding to the lower quarry also branches off there and ends at the layout edge, behind which it probably once continued.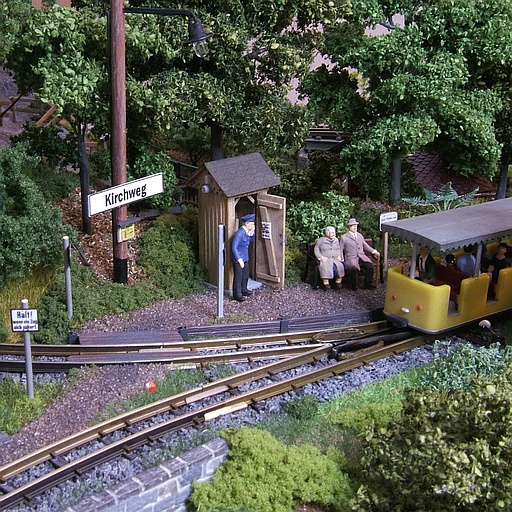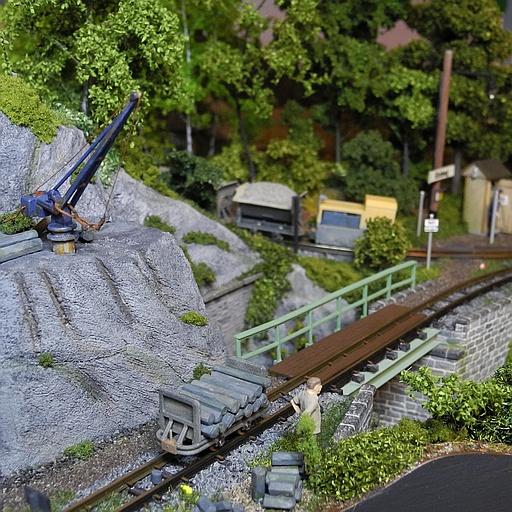 Last update: 28.02.2023. This website presents the model railroad "Weilbergbahn" by Wulf Pompetzki, Duisburg, Germany. Please send enquiries and suggestions to: Spambots protected! Please activate JavaScript to see the mail address!